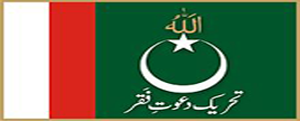 About
On 21st November 2018, at the event of annual Mawlid al-Nabi, Sultan-ul-Ashiqeen granted succession to Sahibzada Sultan Mohammad Murtaza Najib. He reiterated the incident of Sahibzada Sultan Mohammad Murtaza's oath of allegiance and said:
"On the occasion of Urs Sultan-ul-Tarikeen on 22nd October 2016 I granted my turban to Mohammad Murtaza. When a spiritual guide grants his turban (dastar) to someone that means he bestowed Khilafat (succession) to that individual. But I did not announce it that day because of certain reasons. Today I declare Mohammad Murtaza Najib as my khalifa (successor). I also grant him my family headship after me. Moreover, I bound him to be nice to his sisters, my disciples and devotees. I also designate him as my sajjadah nashin (shrine care taker)."
Vice Patron in Chief of Tehreek Dawat-e-Faqr
On the occasion of Mawlid ceremony on 21st November 2018 Sultan-ul-Ashiqeen further added:
"I proclaim Mohammad Murtaza as the Vice-Patron in Chief of Tehreek Dawat-e-Faqr. Therefore, it is mandatory on all attendees and devotees to regard him according to his granted status. Moreover, I direct all my successors after me to honour and value Mohammad Murtaza as he is my son. I also advice Mohammad Murtaza not to stop anyone from visiting my shrine. As I'd not like anyone to suffer the way I did." (The sons of Sultan-ul-Faqr VI have prohibited Sultan-ul-Ashiqeen from visiting the shrine of his beloved spiritual guide).