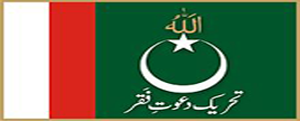 (Press Release, Lahore) Saturday 18 January 2020
During a ceremony on Saturday 10th November 2019, Sultan-ul-Ashiqeen had announced to establish Majlis-e-Khulafa, comprising the spiritual successors of Sultan-ul-Ashiqeen. As per the instructions of Sultan-ul-Ashiqeen, the incharge of this council will have a tenure of 6 months after which the members will appoint a new incharge. Below are the present members of this committee:
Sahibzada Sultan Mohammad Murtaza Najib
Malik Mohammad Naeem Abbas
Mohammad Abdullah Iqbal
Dr Hasnain Mehboob
Nasir Hameed Sarwari Qadri
This committee held its first meeting on Saturday at central offices of Tehreek Dawat e Faqr. During this meeting, quorum elected Sahibzada Sultan Mohammad Murtaza Najib as the first incharge of the committee. His tenure will last for 6 months from the date of appointment. At the end of this period, the members will elect a new incharge.