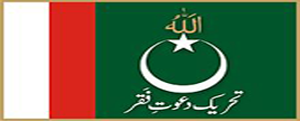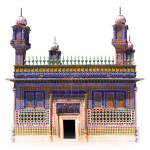 Tehreek Dawat-e-Faqr is spreading the teachings of Sultan-ul-Arifeen Sultan Bahoo all over the world under the Divine leadership of Sultan-ul-Ashiqeen Sultan Muhammad Najib-ur-Rehman.
Tehreek-e-Dawat-e-Faqr Pakistan organised a grand ceremony of Urs Sultan Bahoo 2021 with love and devotion under the Divine supervision of the current Shaikh of Sarwari Qadri Order and the Perfect fakir Sultan-ul-Ashiqeen Sultan Mohammad Najib-ur-Rehman at Masjid-e-Zahra and Khanqah Sultan-ul-Ashiqeen.
Vice Patron in Chief Sultan Mohammad Murtaza Najib, Head of Executive Committee Tehreek Dawat-e-Faqr Sultan Mohammad Naeem Abbas, Sultan Mohammad Abdullah Iqbal, Dr Sultan Mohammad Hasnain Mehboob and Sultan Mohammad Nasir Hameed also attended the ceremony.
Sultan Mohammad Naeem Abbas hosted the grand event. The ceremony started with the recitation of Holy Quran for which Yasir Yaseen Sarwari Qadri was invited.
Mohsin Sultani presented Naat and Ata-ul-Wahab Sarwari Qadri presented a beautiful eulogy in honour of Sultan Bahoo. After that, Professor Hammad-ur-Rehman Sarwari Qadri delivered a comprehensive speech on the Glory and Teachings of Sultan Bahoo. Mohammad Ramzan Bahoo presented Abyat-e-Bahoo. A splendid Langar was also arranged for the audience. Sultan-ul-Faqr Publications also arranged a book stall.
Sahibzada Sultan Mohammad Murtaza Najib inducted some fortunate seekers of Allah into Sarwari Qadri order and blessed them with the eternal wealth of Ism-e-Allah Zaat.
Sultan-ul-Ashiqeen Sultan Mohammad Najib-ur-Rehman met with the guests from all over the country individually and offered special dua in their favour. No doubt, it was a very blessed gathering.
(News Reporter, Rangilpur Sharif) Sunday 24 January 2021