This is a forum of Sultan Bahoo teachings.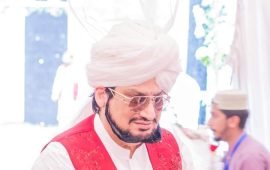 Sultan ul Ashiqeen laid foundation of
Tehreek Dawat e Faqr
 which invites everyone towards purification of inner-self. In fact Sultan Bahoo teachings strengthen the relation of reader with Allah so as to improve their lives in both the worlds.
Moreover, this movement is propagating the message of Faqr. In fact, it uses all means including written literature books, pamphlets, monthly magazine and speeches. Moreover, direct verbal preaching to common people. Therefore, this website is also the continuation of this propagation.Hence, this forum presents the true teachings of Faqr i.e Sultan Bahoo Teachings.